Press Releases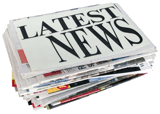 NetPlus Alliance Recognizes DeVilling & Associates at Annual Meeting In Orlando.
Orlando, Florida – October 10. NetPlus Alliance a national buying group hosted its fourth-annual meeting Oct. 8-10, 2017 in Orlando, Fla. The theme of the annual meeting, "Focused on the Future"

The Dan Judge Founder's Award was presented to Skip DeVilling, President of DeVilling & Associates, LLC, of Sarasota, Florida, by Jennifer Judge Murphy, President of NetPlus Alliance, located in Lockport, NY

"The Dan Judge Founder's Award is given to a distributor or supplier that exemplifies our Core Purpose: Helping Businesses Succeed. The recipient of this award has a love for his work, and started his own business in 1999. He has a lifetime career in industrial distribution and manufacturing, working for Bay State Abrasives, National Twist Drill and Columbus McKinnon to name a few." Jennifer Murphy continued, "Our award winner is a person with genuine enthusiasm for the industry and is a great friend and advisor to both myself and my father. He is also a great advocate for NetPlus Alliance, and is only a phone call away if I need 'off line' advice. I can't announce his name without saying first that he was an All-American football player and signed a contract to play in the CFL."

DeVilling & Associates is a retained search firm focusing on the industrial manufacturer and distributor in North America and a Service Provider to NetPlus Alliance. DeVilling & Associates, was established in 1999 and is located in Sarasota, Florida.