Profile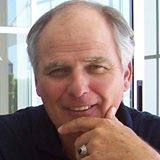 DeVilling & Associates, LLC, was founded by
F.A. "Skip" DeVilling in 1999
, for the sole purpose of providing help to the industrial distributor and manufacturer of MROP products who are seeking to recruit talented managers and executives to join their organizations.
Mr. DeVilling has over 40 years' experience in the North American industrial marketplace. After obtaining his BA degree in Business Administration from the College of Emporia, he became a sales representative for
Dresser Bay State Abrasives
in their Canadian division. Over the years he progressed through several sales management assignments before becoming Division Sales Manager. His professional career has included - Vice President Sales & Marketing of
National Twist Drill Division of Regal Beloit Corporation
, Vice President - Sales & Marketing of
Columbus McKinnon Corporation
, Vice President of Business Development of
Simonds Industries, Inc.
, and Vice President & General Manager of
Strongridge Ltd., Division of Simonds Industries, Inc
.
Mr. DeVilling was selected to the roster of Outstanding Young Men in America. He was a member of the former American Supply & Machinery Manufacturers Association - now the Industrial Supply Manufacturers Association, serving as Chairman of the Membership Committee and a 4 year member of the Board of Directors.
His knowledge of MROP (Maintenance, Repair, Operation, and Production) products and the way they are manufactured and distributed into the industrial marketplace dramatically decreases the time needed to recognize and recruit talented candidates. His understanding of the business and the leadership needed in today's industrial market makes each search uniquely successful.